Welcome!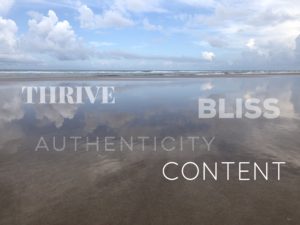 Authenticity: To understand and express your emotions freely and clearly, to have realistic perceptions of yourself and of reality, and to be accepting of yourself and of other people, to just be YOU.
My name is Mario Lehenbauer-Baum; I am a Licensed Psychologist and I am serving Middle Tennessee in two private practice locations in Nashville (on Mondays) and Franklin (Tuesday to Friday). Educated and trained in Vienna, Austria (the birth place of psychotherapy!), my counseling approach is guided by a commitment to a compassionate understanding and accceptance of each unique individual, strongly supported by scientific research.
The reason why I chose to work as a Psychologist was my passion to help people live an authentic life by providing acceptance and a compassionate understanding of each unique individual (too often, we are held back by fears, anxieties, negative thought patterns, etc.)…YOU are already perfect the way you are, so I do not see it as part of my job to "change" you or your personality, but to listen to you, to help you gain a different and more helpful perspective on things, and to provide you with tools and insights to assist you with living a more authentic life. My clients welcome my analytical and reflective approach; I see it as one of my strengths to help you detect and see a non-helpful pattern and to dissect an issue or a problem – and then help you to figure out how to solve it, step by step.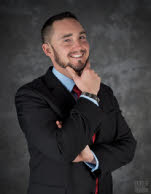 I am in-network with insurance providers, and I keep my out-of-network rates in an affordable range with a sliding fee scale (see FAQ for more information on insurance and fees).
I am looking forward to meeting you, and to help you to unlock your potential and live your most authentic life!
To set up an appointment, contact Thrive in Life Counseling and Therapy LLC by phone 615-582-8602 or email.
Warm regards,
Mario Lehenbauer-Baum
About Thrive in Life Counseling and Therapy LLC:
I am still involved in continuing research and emerging trends of therapy (such as internet addiction, anxiety disorders and internet gaming addiction); I present findings nationally and internationally. I am also an educator to graduate and doctorate students who are pursuing their goal of becoming licensed psychologists themselves.
I strive to bridge the gap between research and psychological practice; therefore, Thrive in Life Counseling and Therapy LLC also provides continuing education services for Licensed Psychologists and other mental health professionals (approved by the American Psychological Association). Please find more information about continuing education HERE.
Please note that this webpage uses Google Analytics to track website traffic. No confidential data is stored; the data is used only to determine and optimize website traffic.