About Dr. Mario Lehenbauer-Baum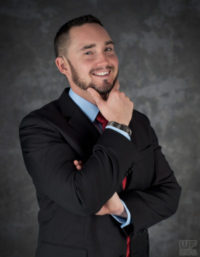 Dr. Mario Lehenbauer-Baum is a Licensed Psychologist in Tennessee, and the director of Thrive in Life Counseling and Therapy LLC. He won several psychology awards (e.g., Wilhelm-Exner-Award for Psychology), and he is the author and co-author of 50+ publications in peer-reviewed journals and books.
He has studied in Vienna, Austria (the birth place of psychotherapy) and Nashville, Tennessee; he is also a Licensed Psychologist in Austria, and he is able to provide services in English as well as German.
Dr. Lehenbauer-Baum has extensive trainings in a wide range of modalities, including cognitive-behavioral therapy, positive psychology, solution-focused therapy, mindfulness and stress management strategies; these approaches are active, problem-focused and addressing here-and-now issues. In his private practice, he focuses on a wide range of issues (ADHD/ADD, men's issues, relationship and marital issues, trans-affirmative therapy, LGBTQIA issues, career and life choices, …). He is also experienced in working with lesbian, gay, bisexual, transgender, and intersex (LGBTI) individuals.
Dr. Mario Lehenbauer-Baum is still heavily involved in continuing research and emerging trends of therapy (such as internet addiction, social anxiety and internet gaming addiction). He is also an educator to graduate and doctorate students who are pursuing their goal of becoming licensed psychologists themselves.
If you are interested in his publications, please find a list here.
If you are interested in his research and consulting, please find more information here.
Professional memberships:
Nashville Psychotherapy Institute
Professional member of the American Psychological Association
Tennessee Psychological Association
Nashville LGBT Chamber of Commerce
Austrian Psychological Association
Professional background:
Over 10 years providing services in the mental health field
15 years education and training at the University of Vienna, Austria, in clinical and health psychology; specialization in cognitive-behavioral methods and mindfulness .
Master and PhD in (Clinical) Psychology from the University of Vienna, Austria
Pre- and postdoctoral training at the research and training practice at the Department for Clinical Psychology, University of Vienna
Faculty positions at the University of Vienna, Sigmund Freud University Vienna and Vanderbilt University in Nashville,Tennessee since 2007
Statistical Research Specialist at the Tennessee Department for Mental Health and Substance Abuse Services in Nashville, Tennessee from 2015 – 2017
Licensed as Clinical Psychologist in Austria since 2008
Licensed as Clinical Psychologist in Tennessee since 2016
50+ publications in peer-reviewed journals, news and media
Reviewer for peer-reviewed journals