PERSONAL CHANGE & GROWTH | ANXIETY | ADULT ADHD | SOCIAL ANXIETY | PHOBIAS | SEXUALITY & RELATIONSHIPS | ONLINE GAMING DISORDER/INTERNET ADDICTION | INDIVIDUAL & COUPLE COUNSELING | PSYCHOLOGICAL ASSESSMENTS AND TESTS
SERVICES FOR INDIVIDUALS AND COUPLES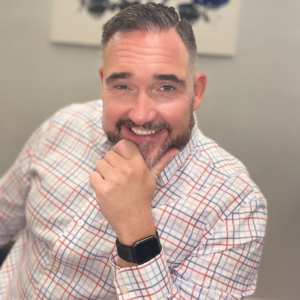 No two clients are the same, so the treatment is usually uniquely tailored to fit the needs of each client and/or couple. To help individuals and couples, I utilize tools from a wide range of modalities (e.g., cognitive-behavioral therapy, positive psychology, solution-focused therapy, brief eclectic psychotherapy for PTSD, acceptance and commitment therapy ACT, dialectical behavioral therapy, etc.). Most of my therapy style is usually active, problem-focused and addressing here-and-now issues.
When working with individuals, I am most comfortable working with:
anxiety and phobias (social anxiety, general anxiety, single-trauma PTSD, treatment for specific phobias such as fear of heights, fear of animals/insects, agoraphobia, etc.)
adult ADHD
sexuality and relationship issues
men's issues
stress management and work-life balance
aging
life transition issues
Stagnation/feeling stuck
Men's issues
I also focus heavily on men's issues and "masculinity". Society expects men to behave or "be" in a certain way which not always is what we want for ourselves. I work with my clients to provide them with a better insight about their identity as a man, a better understanding of who they are, and to help them achieve their full potential as men.
Adult ADHD (and specialized couple counseling for partners with/of adult ADHD)
Did you know that 11% of children (6.4 million) have been diagnosed with ADHD in 2011? Now, ten years later, many of these children – now adults – may still need help to deal with certain symptoms and issues. About 60 percent of children with ADHD in the United States become adults with ADHD (which is roughly 4% of the adult population). In many cases, ADHD is not recognized until a person is an adult because adult symptoms may not be as clear as child ADHD symptoms.
I specialized in providing services for adults with ADHD, to provide help with recognizing and managing ADHD symptoms, to provide an understanding of ADHD (in most cases supported by an extensive assessment), and to help clients reset or re-establish certain goals in their life. Most people struggle with "perfectionism", not getting things done in time, a lack of motivation, struggles with time management. All of these things can also be frustrating for a partner, which is why I also offer specialized couple counseling for adults with ADHD. My goal is not to eliminate ADHD, but to provide a better understanding and acceptance of it, and to help you with finding strategies that work for YOU (and your partner).
Couple Counseling
If you are looking for couple counseling, please note that it is NOT an indicator that there is anything wrong with your relationship. Quite the opposite – sometimes, couple counseling is helpful to keep a relationship healthy and to benefit from the perspective of a "neutral" third party. During couple counseling, I usually try to help couples understand and gain insights into the unique dynamics of their relationship(s) which can help to improve communication styles, modify dysfunctional behaviors and patterns, and promote individual strengths.
LGBTQIA+ Services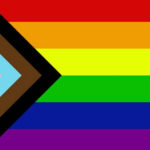 I am experienced with working with LGBTQIA+ individuals and couples. While sexual identity may not be a source of distress, it sometimes is the stigma of living as a minority that can be a source of stress and anxiety; I am familiar with these unique challenges. I also welcome individuals and couples as well as individuals living in poly* relationships.
Telehealth Services
I offer convenient Telehealth services utilizing a HIPAA-compliant client portal. There's no need for you to worry about traffic, you can schedule appointments and see me using your laptop, iPhone/smartphone or iPad/tablet device. Please note that Telehealth services may not be suitable for every client or every issue, and that there are always certain security and confidentiality risks no matter what technology you use.
PSYCHOLOGICAL TESTING AND ASSESSMENT SERVICES
I am also experienced in providing assessment and testing services for a wide variety of issues. Most of the assessments that I do focus on:
ADHD assessments (with a detailed assessment of memory, attention, executive and cognitive functions)
IQ/intelligence/areas of strength/gifted and achievement tests
Cognitive performance tests for more information on memory, attention, and/or cognitive issues
Aptitude/achievement and learning disabilities
Personality issues/concerns
General mental health assessment (e.g., to receive an accurate mental health diagnosis for further treatment by primary care physicians/psychiatrists/registered nurse practitioners)
Fees for assessments may vary depending on the service requested. Also, please note that most thorough assessments and assessment reports take time and most tests and test reports cannot be done within days.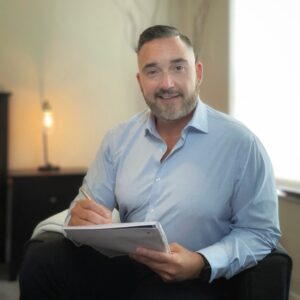 If you have any questions or wish to schedule an initial consultation session, please feel free to send an email to [email protected].
I am looking forward to hearing from you!