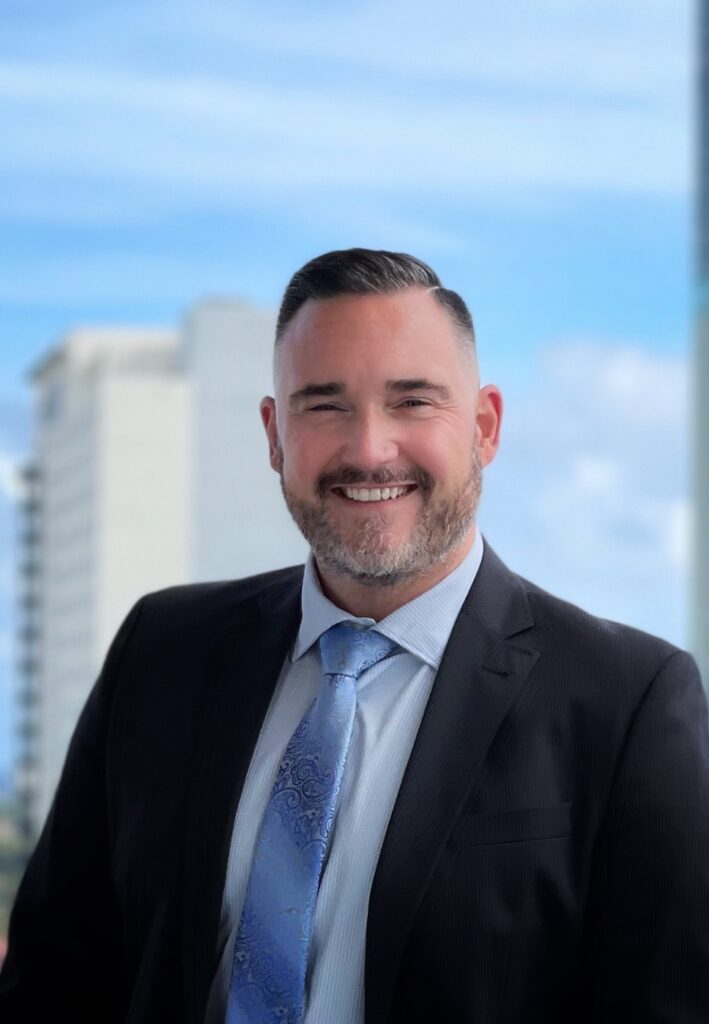 When you see me for the first time, you will probably notice two things right away: an Austrian-German accent, and hearing aids. How did a hearing-impaired Austrian end up as a Psychologist in Fort Lauderdale? I am sometimes wondering about this as well: Life can be unpredictably wonderful — and wonderfully unpredictable!
I truly believe that psychologists and their clients also have to *match* personality-wise. Each client is unique, but each psychologist is unique as well – you as the client have to feel comfortable enough to talk about uncomfortable things with me. I added this "Personal Background" section to provide some personal information about me that influence how I work with people, and it may be helpful for you when you make the decision to start working with me.
What influenced my decision to become a Psychologist?
Growing up, life's odds were probably stacked against me. I was hearing-impaired, a socially anxious child with undiagnosed ADHD, raised by a single mom. On top of it, I was a gay teenager in a very conservative rural town in Austria. Growing up, I tried to "hide"; my hearing impairment was managed very well with hearing aids, but I was ashamed of my hearing aids, so I tried to hide them by letting my hair grow out. I tried to be quiet and not talk too much to not draw any attention to me. I was ashamed of being "different".
However, during my teenage years, I realized that I spent too much energy hiding something that I cannot change, and that my social fears kept me from talking to people and being authentic with them. I naturally adopted a philosophical approach to life that I only now realize as "stoicism" (link on Wikipedia for further reading). I learned to accept myself the way I am, and I learned to accept things that are not within my control (like my hearing impairment) but also to recognize other things that are still under my control, and I started to work on them (like certain social fears). With this realization, I started to thrive in life (which is why I chose this name for my private practice).
Overcoming my own struggles made me want to become a psychologist; I wanted to learn the proper scientific/psychological methods to help other people with their own struggles, to help them live their authentic life as well. I even focused on social anxiety and shyness in my doctoral thesis: Funded by the Austrian Ministry of Science, I developed an online-based social skills training for adolescents and young adults, and I also developed a (face-to-face) group-based training that I delivered in classes throughout high schools in Austria.
From Austria to Tennessee and South Florida
In Vienna, Austria, I worked as a researcher and lecturer at universities, and as a psychologist in private practice (I received my clinical psychologist license in 2008). Combining my passion for psychology and new technology, I focused on research on social fears and new technology (such as video games). I thought this to be my life until retirement.
However, life (and – especially – love) had different plans for me in a very unpredictable way. In 2013, I made a decision to move to the United States, to Nashville, Tennessee. While still working remotely as a researcher for Austrian universities, I also started to work at Vanderbilt University in Nashville, Tennessee. While applying and studying for my psychologist license in Tennessee, I also started to work for the Tennessee Department for Mental Health and Substance Abuse Services. I left in 2017 to open up my private practice in Franklin, Tennessee. In 2020, my spouse and I decided to move to South Florida where I now welcome new clients at my private practice in the Fort Lauderdale area.
How it influenced my work style
Looking back, all of my past personal experiences and struggles contributed to my areas of expertise in my private practice today – especially the treatment of social fears (self-esteem issues, social anxiety disorder, shyness, social skills) as well as ADHD.
I also like to think that my hearing impairment makes me a better Psychologist. I tend to "listen/observe" more and pay special attention to subtle cues and nonverbal signs; it's a unique strength which helps me to provide better services for clients, and to help them on their own unique path in life. As an "international" psychologist who's educated in Europe and the United States, I am able to provide an "outside" perspective for clients which can be helpful to change your perception of things.
I see it as my privilege to be in a position to help people to identify, challenge and change any negative and self-critical thoughts that may come from their "inner saboteur". I am still a practicing stoic, so it is my core belief that changing (or accepting) our perception also changes the way we perceive external things.
If you feel like my educational and personal background speak to you, don't hesitate to send an email to schedule your first session. It's never too late to change certain things in your life. Danke, thank you and "Auf Wiedersehen"!