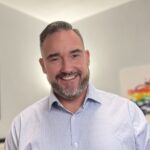 If you landed on my page, you are probably considering a change in your life. Congratulations – just thinking about this first step is already huge. Now you are probably trying to figure out if I am the right psychologist for you.
I truly believe that counseling and therapy are most effective when psychologists' training matches the needs of their clients, and – ideally – there is also a match "personality-wise". In your sessions, you have to feel comfortable enough to talk about uncomfortable things. To help you make this decision, I added this page so you are able to find more information about me, starting with my professional and my personal background.
Not listed is my sense of humor – I believe that humor is important in therapy as well. Also not listed are my ongoing continuing education specializations, all of which center around ACT – acceptance and commitment therapy, solution-focused therapy, positive psychology, dialectical behavior therapy, etc. I strive to continuously educate myself to provide the best services possible.
If you are interested in a list of my publications, you will find a link at the very bottom of the page (as a testament to my expertise, with over 50+ publications about anxiety, internet, internet gaming disorder, online behavior, etc.).
PROFESSIONAL BACKGROUND AT A GLANCE
Most of my training and research expertise centers around anxiety, social anxiety, adult ADHD, and online gaming disorder. I followed a dual career path with being in academics as well as providing services in private practices.
Licensed Psychologist for 10+ years (Florida, Tennessee, and Austria)
Research Fellow and Lecturer for almost 15 years (Faculty of Psychology, University of Vienna, Austria; Sigmund Freud University, Vienna, Austria; Danube University, Krems, Austria; Vanderbilt University, Nashville, Tennessee)
Published researcher, main expertise in "Clinical Psychology and New Technology" (online gaming disorder, virtual reality, Telehealth) with 50+ peer-reviewed publications and presentations (including invited lecture "video game theory course" at M.I.T., Boston, Ma.)
Extensive public mental health policy experience (worked as researcher at Tennessee Department for Mental Health and Substance Abuse Services, Nashville, Tennessee)
Reviewer for peer-reviewed journals (e.g., Computers in Human Behavior), for research programs of the Austrian Federal Ministry of Education, Science and Research; for the PrideBiz Science Award, Austrian Gay Professional Organization, Vienna, Austria
SERVICE EXPERIENCE AND AWARDS
Member of the Wilton Manors Pride Center Founder Circle, Wilton Manors, Florida
Member of the Florida Psychological Association, Tennessee Psychological Association, Austrian Psychological Association, and the American Psychological Association
LGBTQ Community Advisory Board, Vanderbilt University, Nashville, Tennessee
(Elected) member of Board of Clinical and Health Psychology, Austrian Psychological Association, Austria (including founding and leading diversity department in 2012)
Wilhelm-Exner Award of Clinical Psychology (2008)
bestNET.Award for Master Thesis (2009)
Best Paper Award of the International Conference on Entertainment Computing (2011)
EDUCATION/TRAININGS/CERTIFICATIONS/LICENSES
Education and professional internships in Austria equivalent to APA-approved programs, as reviewed and certified by Vanderbilt University, Nashville, Tennessee
Licensed Psychologist (Tennessee, Florida, Austria)
Health Service Psychologist, National Register of Health Service Psychologists
University of Vienna/Austria: Ph.D. Clinical Psychology (Summa Cum Laude; 4.0/4.0) Emphasis on clinical psychology and health psychology, total of 307 U.S. Semester Credits (certified/accredited by World Education Services)
Society for Behavior Modification, Austria: Training in Cognitive-Behavioral Therapy (CBT)
Austrian Psychological Association, Vienna/Austria: Training in Emergency Psychology
Austrian Psychological Association, Vienna/Austria: Training in Organizational Psychology
Psychology practicum at counseling center for sexuality, Vienna, Austria
University of Vienna/Austria: Brief Eclectic Psychotherapy for Posttraumatic Stress Disorder
University of Vienna/Austria: Postgraduate Study "Clinical Psychology" (Summa Cum Laude; 4.0/4.0)
PERSONAL BACKGROUND
When you see me for the first time, you will probably notice two things right away: an Austrian-German accent, and hearing aids. You may probably ask yourself: How did a hearing-impaired Austrian end up working as a psychologist in Fort Lauderdale? I am sometimes wondering about this as well: Life can be unpredictably wonderful — and wonderfully unpredictable!
Growing up, life's odds were probably stacked against me. I was hearing-impaired, a socially anxious child (with undiagnosed ADHD), raised by a single mom. Growing up, I tried to "hide"; my hearing impairment was managed very well with hearing aids, but I was ashamed of it. I tried to be quiet and not talk too much to not draw any attention to me. I was simply ashamed of being "different".
However, during my teenage years, I realized that I spent too much energy hiding something that I cannot change; some of my fears kept me from connecting with people and being authentic with them. I started to adopt a philosophical approach to life that I only now realize as very similar to "stoicism" (in a nutshell, we often cannot control external events or situations, but we can try to understand and learn how to control what is within our power – our thoughts, feelings and desires).
I learned to accept myself the way I am, and I also learned to accept things that are not within my control (like my hearing impairment). I then started to work on things that were still under my control, and this is when I started to thrive. Overcoming my own struggles and my own social fears during my teenage and early adult years made me want to become a psychologist; I wanted to learn the proper scientific/psychological methods to help other people with their own path of personal change and growth. I even focused on social anxiety and shyness in my doctoral thesis: Funded by the Austrian Ministry of Science, I developed an online-based social skills training for adolescents and young adults, and I also developed a (face-to-face) group-based training that I delivered in classes throughout high schools in Austria.
In Vienna, Austria, I worked as a researcher and lecturer at universities for many years, and I also worked as a psychologist in private practice. Combining my passion for psychology and new technology, I focused on research on how to use new technology in psychological treatment.
However, life (and – especially – love) had different plans for me in a very unpredictable way. So, in 2013, I made the decision to move to Nashville, Tennessee. While still working remotely as a researcher for Austrian universities, I also started to work at Vanderbilt University in Nashville, Tennessee. I also worked as a researcher for the Tennessee Department for Mental Health and Substance Abuse Services before I opened up my private practice in Franklin, Tennessee, in 2017. In 2020, my spouse and I decided to move to South Florida, and I am very excited to welcome new clients in this beautiful, warm and sunny place.
Looking back, all of my past personal experiences and struggles contributed to my areas of expertise in my private practice today – especially the treatment of social fears (self-esteem issues, social anxiety disorder, shyness, social skills) as well as ADHD.
I also like to think that my hearing impairment makes me a "better" psychologist. It forces me to listen to clients, and I tend to "listen/observe" more and pay special attention to subtle cues and nonverbal signs; it's a unique strength. As an internationally and nationally educated and trained psychologist with expertise in providing services in the United States as well as Europe, I am able to provide a unique "broader" perspective on life. It can be helpful for you to challenge and change your perception as well.
If you feel like my background resonates with you, don't hesitate to send an email to initiate your first session with me – often, the first step is the hardest, and after that, it is going to be easier for you. Remember, it is never too late to change things in your life.
SELECTED PUBLICATIONS AND MEDIA PRESENCE
I am active with research and teaching since 2007, and I am internationally known for my research about online gaming, online gaming disorder, and anxiety disorders. As a testament to my expertise, please find a selected list of my publications and presentations below: