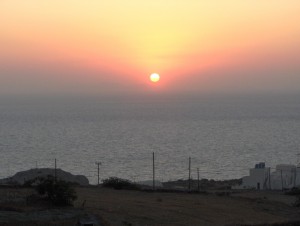 "Mindfulness helps you communicating. Especially with yourself!"
Thich Nhat Hanh
I get up every day, the same routine almost every day. Breakfast, shower, work, meetings, traffic, gym, dinner with friends or the best spouse of all, chores…. and all of a sudden I am caught up in a routine; I lost my mindfulness, it happens to me too. Today's blog is about the little things you can do for yourself, for your mindfulness and for your happiness. Little exercises you can include in your daily routine.
What is Mindfulness?
Coming from Asian philosophy, mindfulness is a mental state where we focus our awareness on things that are going on right now. Mindfulness helps us to become more aware of our thoughts and what is going on inside and outside of us.
Find some exercises here, they can help to raise your awareness. Psychological studies showed that mindfulness exercises help a lot of people to calm down, collect their thoughts, acknowledge their feelings and physical sensations. If you practice these techniques regularly, you will see some changes in your life and your mental state over the next few weeks.
Sensory exercise: Usually all of our senses (sight, hearing, taste, smell, touch, etc.) are activated all the time, subconsciously. The next time when you have your breakfast or dinner, try to observe how it interacts with your senses: How does it smell? What components can you taste? How does it feel? What memories do you have with certain smells? What are you feeling? During the day, what experiences do you have? What smells and tastes do you have, and what are you feeling? Why is that?
Gratitude exercise: All too often we rush through life without acknowledging the things we take for granted. Before you get up in the morning tomorrow, still lying in bed, try to think of three things you are grateful for, things, situations, experiences, or other people.
Filter exercise: We all have this filter in our head, filtering all the information we get from other people. All too often this filter doesn't work very well, clouded by our negative beliefs. Whenever an action from someone causes a certain re-action, try to think about this filter. What is happening right now, why are you feeling this way? Monitor and challenge your filter, your beliefs, check his accuracy, and be ready to modify your filter if needed. Sometimes, a filter was beneficiary once, but may be counterproductive as time moves on. Mindfulness allows you to observe your reactions, your thoughts and your feelings, and enables you to challenge your filter to change your beliefs.
Focus exercise: Mindfulness means you are able to focus on something. Whether it is this article, a book, a talk with someone – being mindful means you are completely in the present and aware what is going on at the moment. The next time you are doing something, try to focus on it for at least 30 seconds; try to focus without judging or evaluating. What is going on at the moment? What are you feeling? Why are you feeling it?
Quiet exercise: In our world it became almost impossible to be experience real silence; the phone is ringing, the computer is beeping, the TV is on, etc. Silence is needed for practicing mindfulness when we want to observe our mind and our thoughts. Try to spend at least one hour in complete silence during a week, e.g., going for a walk, sitting in your living room, etc. It is a hard exercise, but very rewarding; you are able to (re)collect your thoughts.
As always, practice makes greatness. The more you practice and include these exercises in your daily routine, the more possible it is to see rewarding outcomes. If you have any questions about mindfulness, don't hesitate to ask me!
About me: I am a Clinical Psychologist and Health Psychologist (certified by the Austrian Ministry of Health), proud husband of "the best human being there is", and stepfather of two teens. I work as a motivational speaker and coach; I am passionate about helping people to live a better life and to be able to find happiness and authenticity. I studied Clinical Psychology in Austria (with an emphasis on cognitive-behavioral techniques), and I finished my doctorate in Clinical Psychology in 2013. Furthermore, I authored several scientific papers and book chapters. Currently, I am a Visiting Postdoctoral Research Fellow at the Vanderbilt University in Nashville/Tennessee, and a Postdoctoral Research Fellow at the Sigmund Freud University in Vienna/Austria. I am a gamer and always excited to use new technology; my research focuses on "(Clinical) Psychology/Organizational Psychology and new technology", such as games or "side effects" of new technologies (internet addiction, etc.).